Breakfast Club
Due to the generosity of Sanitarium and Fonterra - Insoll operates a breakfast Club every morning from 8.15am until 8.40am. Children can go to the school Hall for their free breakfast.
Children visit Rotorua
Senior Team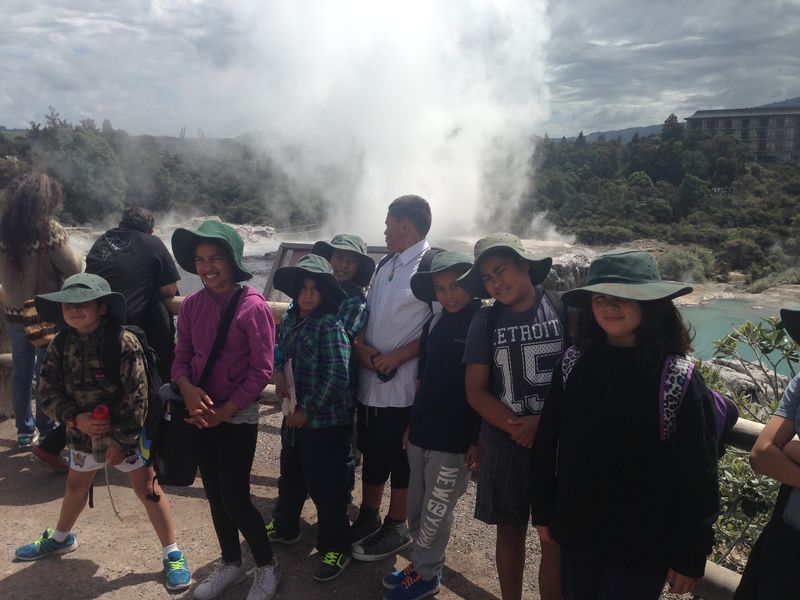 Children visit Rotorua
Middle Team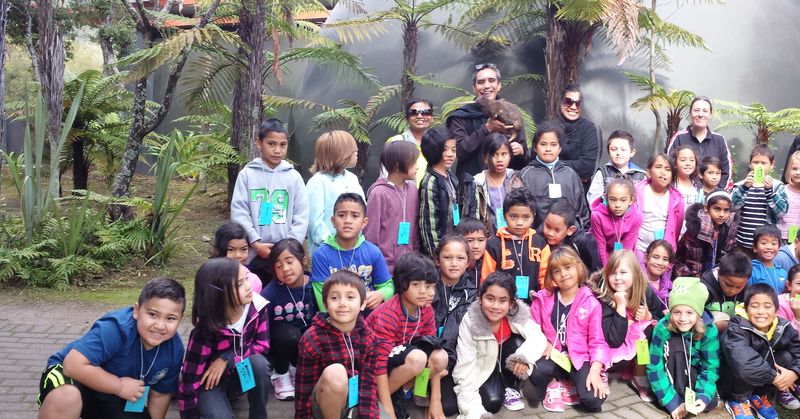 New Shade Structure
The Board of Trustees have had a new shade structure built over the main courtyard.
It will be great for the children to use on both sunny and wet days.
Te Wiki o te Reo Māori

Insoll Ave School - 2013 Finalists in Taura Whiri Awards.

The school is proud to be a finalist and attend the awards ceremony in Gisborne - November 15 2013

July 1 - July 5 - Te wiki o te reo Māori - A week filled with fun.
Children begin the week on Monday designing their visual art piece based on traditional Māori designs and/or stories and legends from Aotearoa New Zealand. On Tuesday the deigns are used to carve soap - and an explanation is written about the carving.

From previous studies on place names in Aotearoa NZ - each class will design and paint their own class pou.
Thursday is 'test the knowledge with Trivia Fun' - including a trivia night for parents and whānau.
The week concludes with kai hakari - bread and boil up all made by the children.
MishMash TV Comes To School
Bailee from Room 4 invited MishMash TV to school. On May 24 Brittany and Paul filmed and interviewed our winning Touch Team, the juniors at kapa kaha and Bailee and his friends.
The episodes will air on:
Tuesday 11 June and Thursday 13 June as detailed below:
•
Tuesday: meet Bailey and talk to the juniors after singing performance
•
Thursday: interview with touch team


These episodes will play at 7.30am, 9.30am and 4pm on TV Central on Freeview. They can also be viewed
on the On Demand page on www.mishmashtv.co.nz the following week, and will be available online for four
weeks. You can check out tvcentral.co.nz to find out how to tune in if you don't have Freeview.


Surprise Donation.
On Thursday May 16, staff from the City branch of the Warehouse (Corner of Anglesea & Wards Streets) visited Insoll to present a cheque.
The cheque was for $1932.50 -What an awesome surprise!
The money was raised by giving the school 50% of customer purchases of plastic bag sales - saved over a six month period.
I
Anna (Branch Manager), Sam & Carole from the Warehouse with Principal Whaea Linda.
The school is very grateful for this generous donation.
Children and their teachers will discuss what we could spend this money on, to help with learning.
On Friday March 22 the well known NZ illustrator Bruce Potter visited school to tell us about his work. Bruce is well known for his illustrations of books such as Papa's Jandals and Whale Rider . We are looking forward to seeing his new book with Doodlebug.
Minister of Education Visits
On Friday March 8 the Minister of Education, Hekia Parata visited Insoll Avenue School.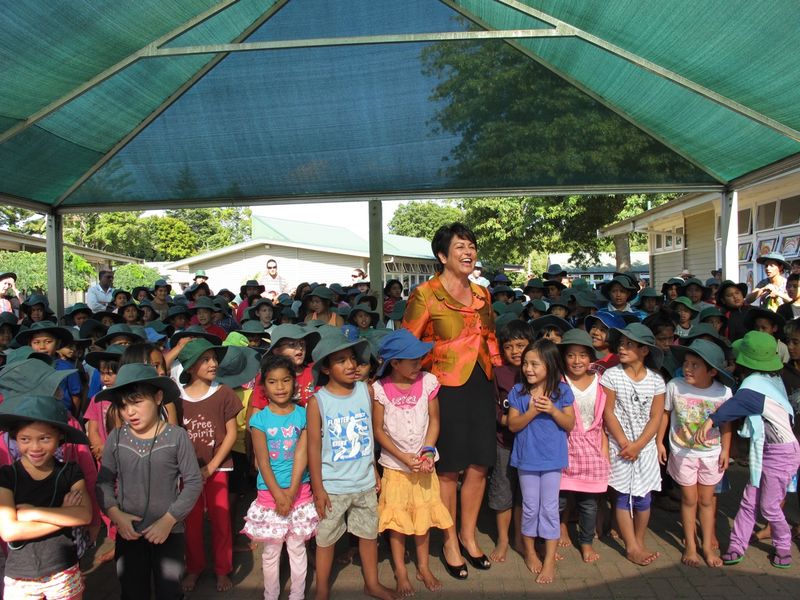 Education Review Office visited between November 19- 23 2012.
We are very proud of the excellent report we received.
Call into school and ask for a copy or find it on the ERO website: www.ero.govt.nz
Maori Language Awards
- Insoll Ave School was nominated as
finalists in the Taura Whiri Maori Language Commission Awards 2012
for Maori Language Week.