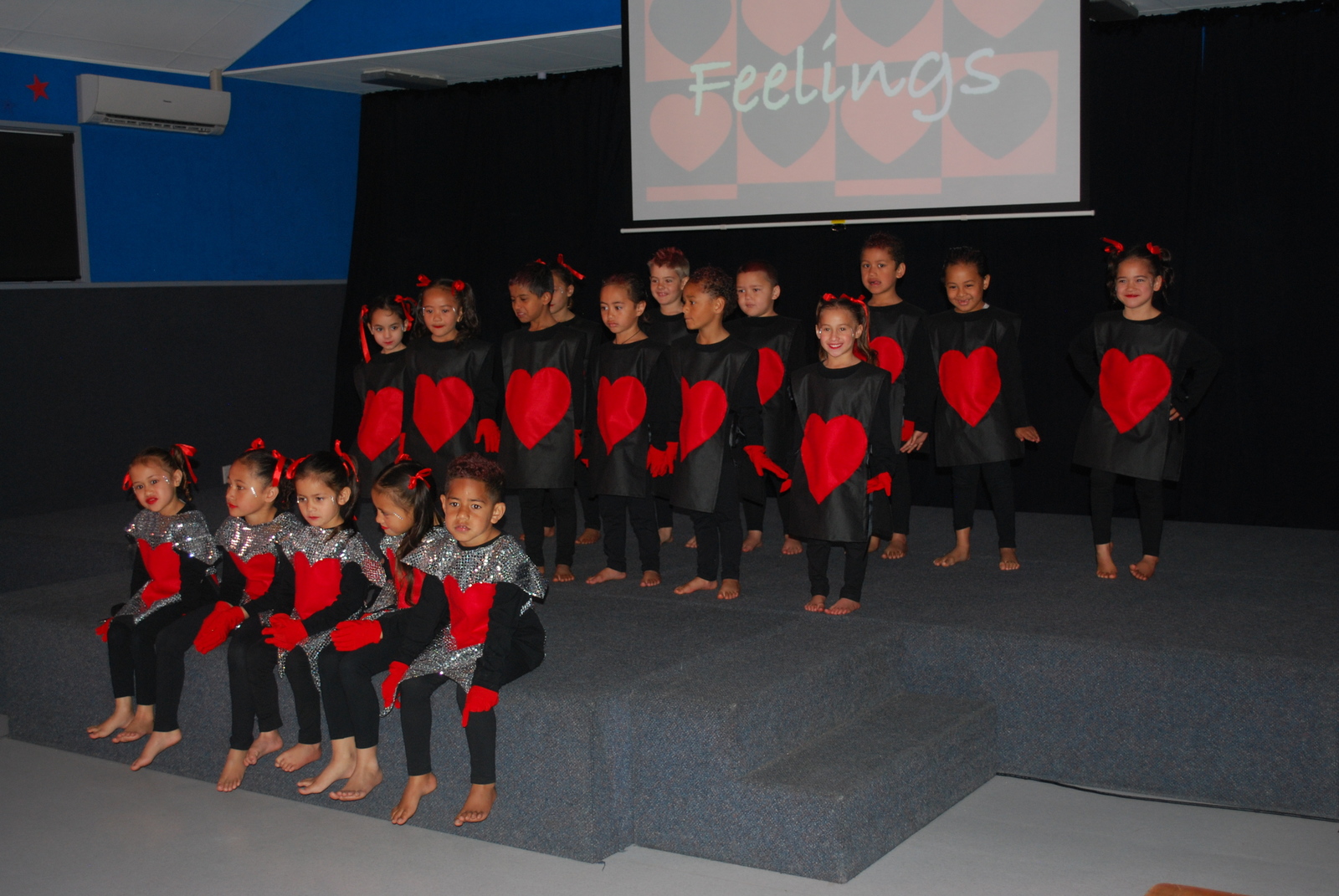 Term 3 2018
Room13
Kia ora whanau, this term our concept focus was on belonging and participating.
We have had a busy time learning Folk Dancing, Hamilton Zoo Trip, Life Education with Harold, and our School wide production and Cross country.
The kids did such a great job performing to an audience!
With the big idea "Growth Mindset" weaving through the production we took our link to our "Feelings"
Check out my star performers!!!!!
I am super super proud kids.......